Meet the Human Staff
The Flying Horse Stable staff includes professionals with backgrounds in equine activities, equine experiential learning, general education and special education.
Meet the Horse Staff
Horses receive ongoing care and attention for development in equine and program needs. Together and individually, the herd members inspire, challenge, nurture and enlighten the participants who interact with them.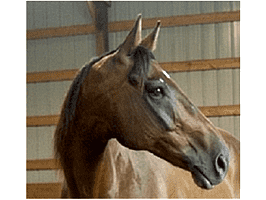 Eddi – Thoroughbred
Eddie is a gelding born in 1998. He is the head of the herd. He likes to share his breath with you in the circle of life. His strength is developing a relationship.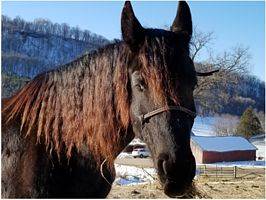 Zeus – Friesian/Arab
Zeus looks forward to being groomed. He is a gelding born in 2008. He is aware of and sensitive to his surroundings. He loves making new friends.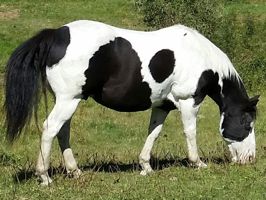 Traveler – Quarter Horse Paint
Traveler was born in 2002. He is a 14 hands tall gelding. Traveler speaks to your soul through his deep blue eyes.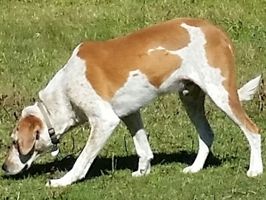 Sam – Lab and German Short Hair Pointer
He is a friend and protector to all that live at or visit the farm.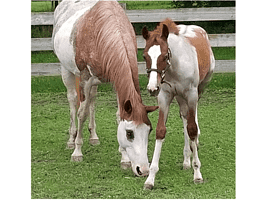 Willow – Quarter Horse Red Roan
Willow is a mare born in 2010. She has tranquil blue/green eyes. Willow enjoys quiet walks. She is a patient, dedicated mother.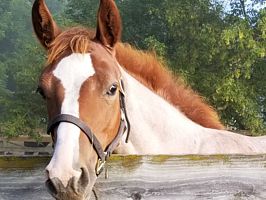 Malaya – Quarter Horse/Saddlebred
Malaya is a mare born in 2020. Malaya enjoys learning about her world. Malaya spends time running, jumping and napping.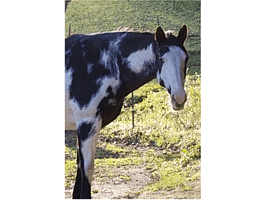 Bailey – Quarter Horse Paint
Bailey was born in 2002, she is a mare. Bailey communicates her needs and wants very patiently. She loves to run down her pasture hill. During grooming time Bailey sounds like she is 'Purring".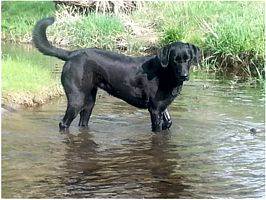 Sadie - Black Lab Mix
Sadie is the first to greet everyone. She is a good companion to horses and humans. Her attitude is always joyful.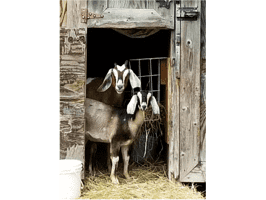 Annie and Solay – Playful Goat Duo
These goats love to jump and twist in the air. All are welcome to relax or play in their pasture. Be ready for a good conversation, Annie loves to talk.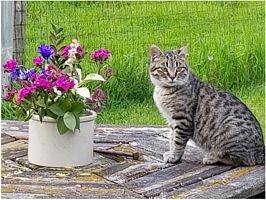 Bugatti – Barn/House Resident
The guardian of the farm. He loves to run up a tree and jump down by you. We are grateful that he adopted us and lives here. Curious cat by day and cozy cuddler at night.