Program Sessions: March - November
Click here for Volunteer Opportunities
Click here for Flying Horse Stable Activity Fees
Individual Sessions by appointment
Available times for Activities:
Monday, Tuesday, Wednesday & Thursday: 10:00 a.m. - 7:00 p.m.
Call to schedule an appointment.
Youth Programs
Youth programs focus on supporting healthy family and peer relationships, developing teamwork, learning about communication skills, and leadership skills contributing to community life.
Volunteer Opportunities
All programs require certified staff and volunteer support. Volunteers are required to fill out an application and attend a training session.
You are making a difference in the lives of others. As a volunteer in activities at the Flying Horse Stable you will gain more than skills and knowledge, you will be immersed in an experience.
Volunteers need to be 19 years of age or older.
As a volunteer, you will: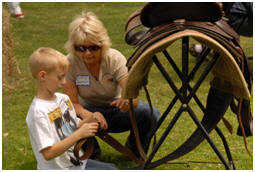 Help horses change lives.
Gain knowledge about horses and the horse/human connection
Help children and adults gain confidence and self-esteem.
Form partnerships and friendships with animals and people.
Guide others in learning how to lead, groom, and ride horses.
Participate in the overall care of the horses and farm grounds.
What makes a good volunteer?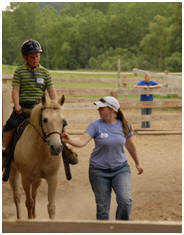 Be loyal and committed.
Understand your job.
Arrive on time.
Know the schedule.
Give advance notice of absence.
Respect confidentiality.
Know the needs of the individuals.
Work as a team member.
Please indicate your area(s) of interest:
Sessions
Barn work.
Office help.
If you are interested in volunteering, contact us to be added to our mailing list.
Volunteer Training for Equine Assisted Activities
Please contact us or call 608-317-1448 for more information.

Learn about the EAA program. Get trained in EAA methods and approaches. Meet the instructors - both human and horse.
Flying Horse Stable Activity Fees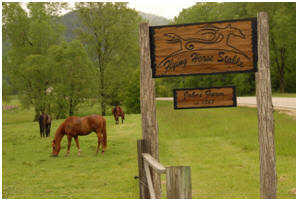 Individual horse/human experience
Enjoy a single session providing a sample of horse related activities (non-therapy based): $65.00/hour
Individual weekly one-hour EAA session: $65.00/hour
Please contact us or call 608-317-1448 with any questions you may have about our programs, volunteer opportunities or fees.